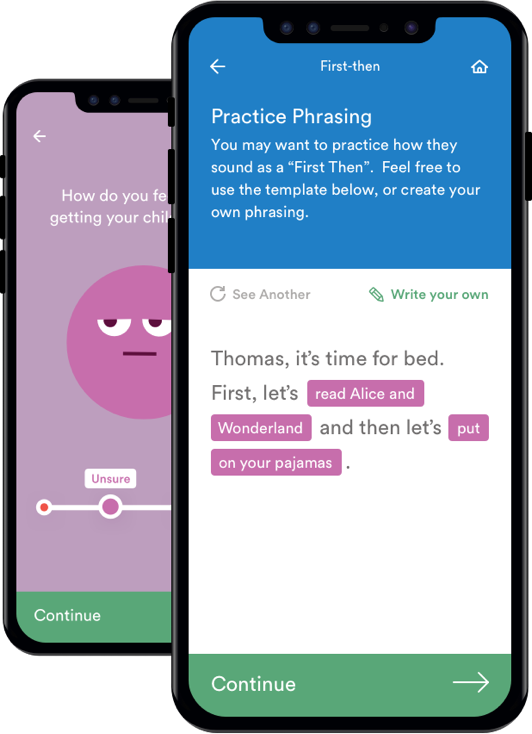 Parent Parachute is the first mobile app that puts a parenting expert on your phone.
Parent Parachute helps you tackle everyday parenting struggles, from bedtime battles to major meltdowns. Parent Parachute contains easy-to-follow videos utilizing the latest research in childhood development, as well as exercises to customize the strategies to your family. Our techniques are designed to help parents like you build a stronger and more cooperative relationship with their children.
Learn research-backed tactics to solve common parenting struggles and track your progress
Each activity focuses on a different parenting challenge and offers simple, actionable strategies to overcome these hurdles. Armed with new techniques, every situation will be reframed in a way to help you better understand your child's behavior and leave you both happier.
Keep practicing and track your progress over time within the app to see your hard work pay off!